Course Content
Total learning:

7 lessons
Time:

45 minutes
Setting Up Mediasite Catch

Recording with Mediasite Catch
Record in a Room with Catch
Recording in a room with Mediasite Catch looks different than a recorder. While with a recorder, the instructor or presenter may never notice anything unless a confidence monitor has been set up; Catch will have the interface open on the podium PC. This will simply display the list of schedules until a presentation has been loaded based on the Load in Advance setting on the schedule.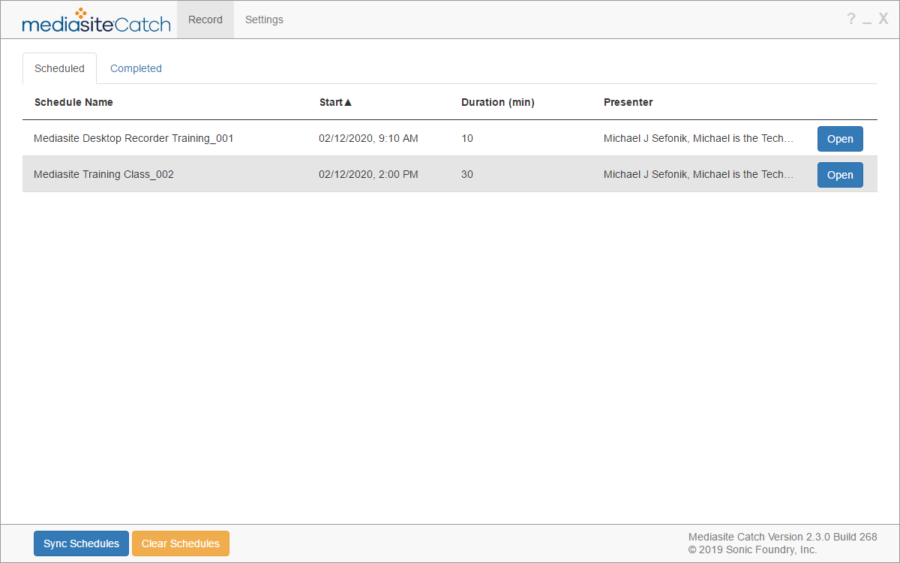 Once a presentation opens in Catch the presentation details will be shown including the:
Title
Presenter
Start and End Time
Auto Start and Stop
In addition to the presentation details a countdown timer is displayed with an option to either start the recording early or cancel this recording. As a measure to confirm what is getting captured, a small preview window will also display within Catch showing the desktop and or Camera for capture.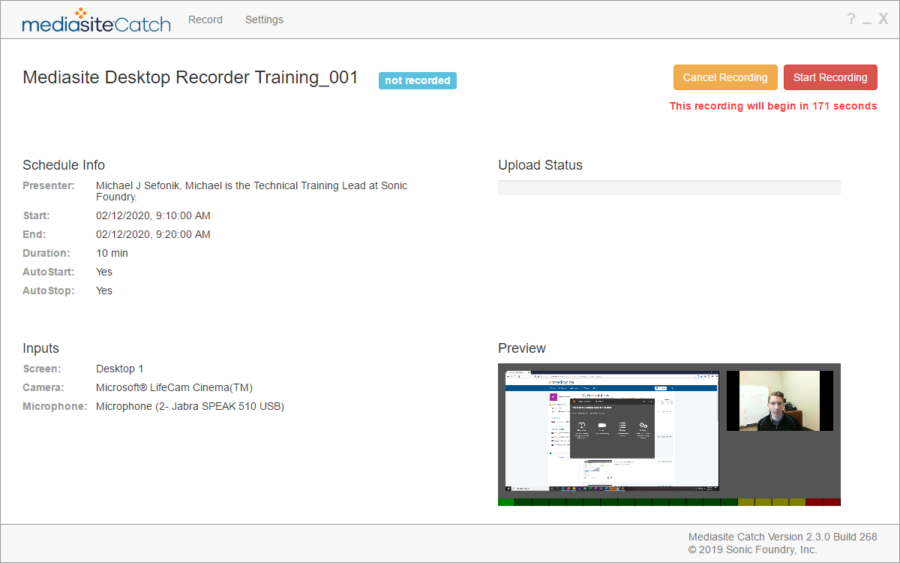 As soon as the presentation begins, Catch will minimize to the system tray. This can be accessed from there if a presenter would like to take control of the recording or use it as a confidence monitor. As the recording nears the end, the Catch interface will open from the system tray to notify the instructor/presenter. With the Catch interface open, there is an option to either stop the recording early or extend the recording time.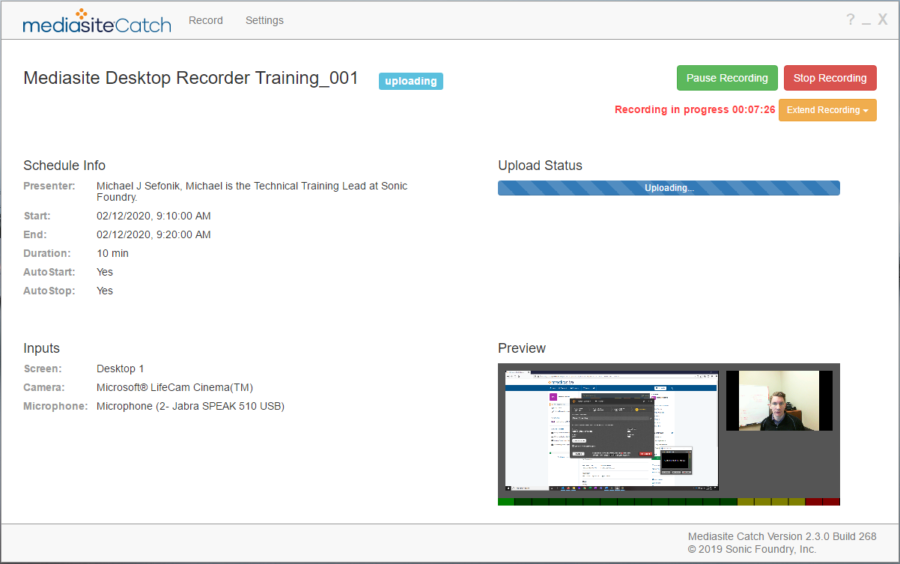 Once the recording is complete, it will automatically upload to the server and be available base on the publishing settings on the Schedule.
Was this Information helpful?
Let us know if you found this lesson helpful. That's the only way we can improve.