Course Content
Total learning:

9 lessons
Time:

45 minutes
Introduction to Mediasite Join

How To Record Your Meetings with Mediasite Join

Configuring Mediasite Join Cloud
What is Mediasite Join?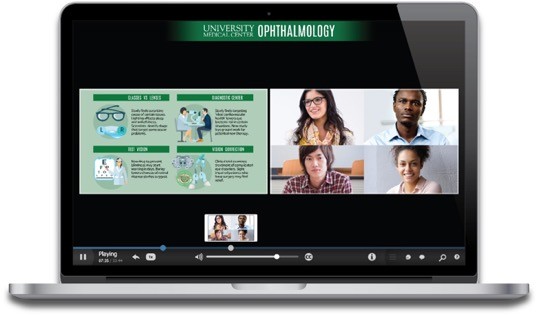 Mediasite Join allows the recording of most Video Conferencing and Web Conferencing platforms including those from Cisco, Polycom, Lifesize, Tandberg, Zoom, Vidyo and Skype for Business.  Some of the major benefits of Mediasite Join are:
Automated capture of h.323, h.239, SIP, and Skype for Business calls.
Recordings are automatically routed to your Mediasite Video Platform fro viewing.
Recorded calls are captured as 2 independent video streams, ensuring a high-quality experience for your end users.
Once published to your Mediasite server, the Presentation looks and functions like any other Mediasite Presentation.
Was this Information helpful?
Let us know if you found this lesson helpful. That's the only way we can improve.