Course Content
Total learning:

18 lessons
Time:

1 hour
Mediasite and Moodle for Students

Discover how to search, play and interact with Mediasite videos embedded in your Moodle LMS course.

Mediasite and Moodle for Faculty, Instructors and Professors

For faculty, instructors, and professors, Mediasite's integration with Moodle make it easy to create, manage, and watch your course videos all from within the Moodle LMS.
Add a Mediasite Screencast to Moodle
If you want to quickly record a Video from your Mac or PC from within Moodle, it's easy with the Mediasite Desktop Recorder (MDR). MDR allows you to capture a variety of sources from your own Mac or PC:
Audio
Audio and Screen
Audio and Webcam
Audio, Webcam, and Screen
Starting Mediasite Desktop Recorder
If you want to record your screen for a course directly within Moodle, follow these steps:
1. Browse to a Moodle course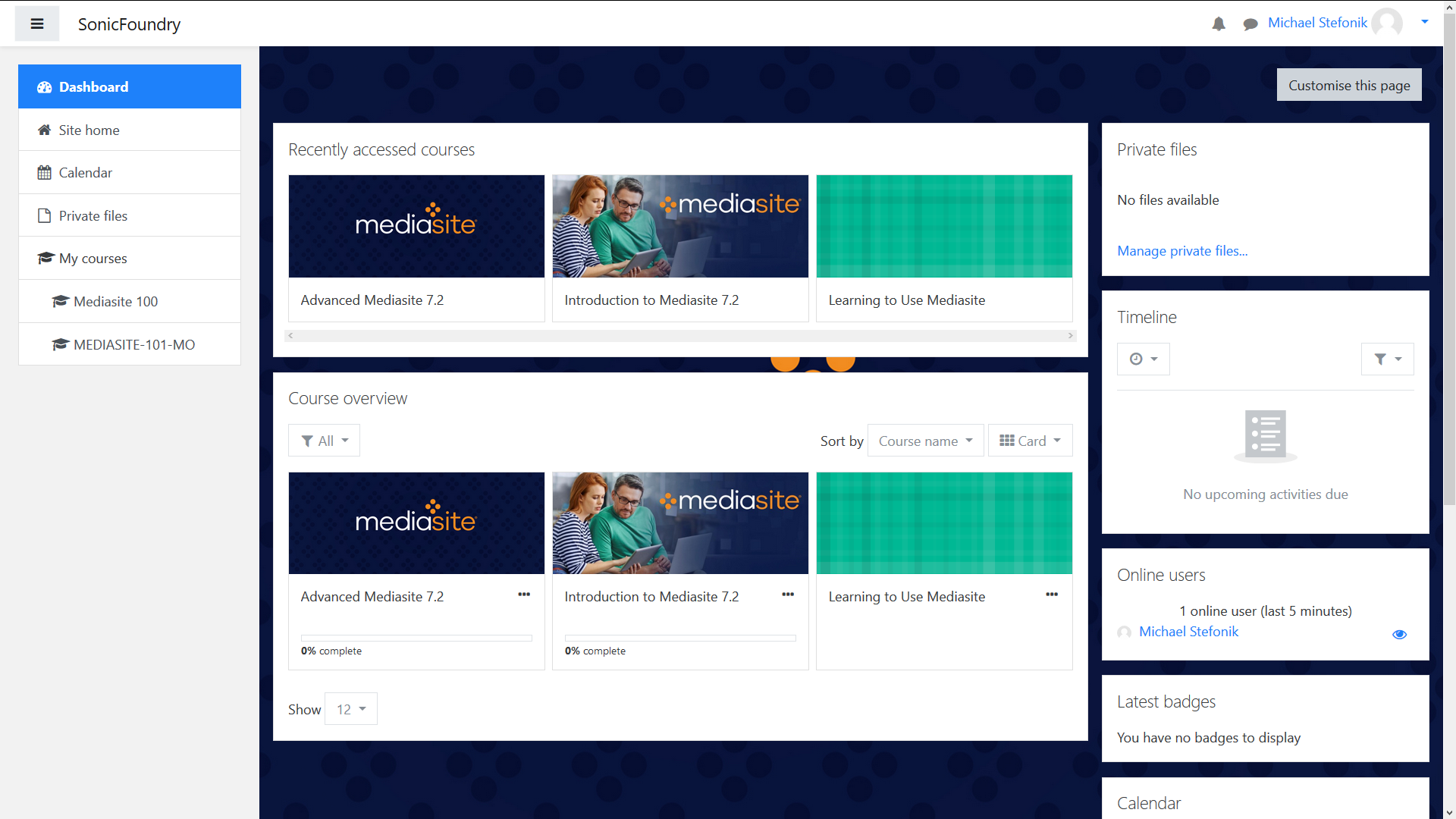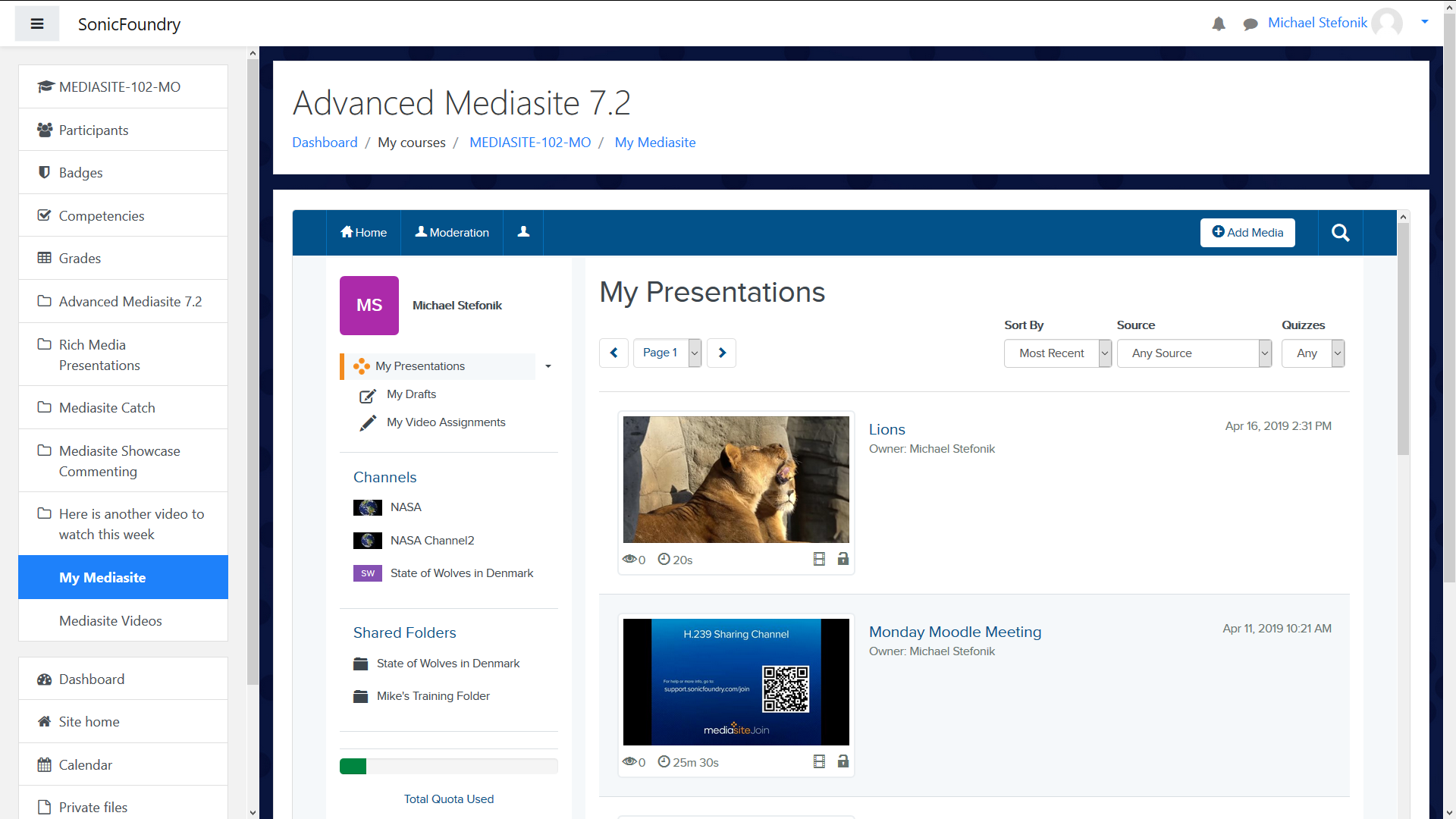 3. Click: Add Media 

4. Click: I want to record my desktop now
5. Enter a Presentation Name
6. Click: Create and Launch 

7. Start Recording with Mediasite Desktop Recorder (MDR)
This will launch the Mediasite Desktop Recorder allowing you to record your own Audio, Webcam, and Desktop. For more information on using the Mediasite Desktop Recorder, check out these Courses:
Was this Information helpful?
Let us know if you found this lesson helpful. That's the only way we can improve.