Course Content
Total learning:

18 lessons
Time:

1 hour
Mediasite and Moodle for Students

Discover how to search, play and interact with Mediasite videos embedded in your Moodle LMS course.

Mediasite and Moodle for Faculty, Instructors and Professors

For faculty, instructors, and professors, Mediasite's integration with Moodle make it easy to create, manage, and watch your course videos all from within the Moodle LMS.
Grading a Video Assignment in Moodle
As with most assignments, once the video assignment is submitted by students, it will require grading. Grading a video assignment consists of reviewing the student submitted video, providing feedback, and giving the assignment a score or grade. To grade a video assignment:
1. Open the assignment and select View all submissions
2. Click the Grade button on a student submission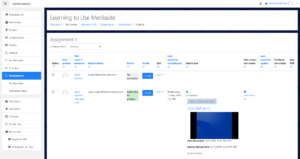 3. Click Watch Submitted Video (This will open the video in a new tab or window)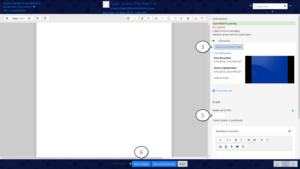 4. Play the video to review the submitted video
Add Comments and Annotations to provide feedback as needed
5. Within the grade book, enter a grade or score
6. Click Save and show next to continue reviewing the next student's submission
Was this Information helpful?
Let us know if you found this lesson helpful. That's the only way we can improve.