Course Content
Total learning:

19 lessons
Time:

45 minutes
Mediasite and Moodle for Students

Discover how to search, play and interact with Mediasite videos embedded in your Moodle LMS course.

Mediasite and Moodle for Faculty, Instructors and Professors

For faculty, instructors, and professors, Mediasite's integration with Moodle make it easy to create, manage, and watch your course videos all from within the Moodle LMS.
Upload a Mediasite Video to Moodle
Videos that are not in Mediasite can be uploaded to your Moodle course through the text editor. To access the text editor, you will have to turn on editing and add an activity or resource. Mediasite videos can then be added in the text editor of a Lesson, Page, URL, or multiple other activities or resources.
To add Mediasite video to the text editor:
1. Within the Moodle text editor, select the Mediasite icon
2. Click the Continue button in the Mediasite notification
3. Choose Add New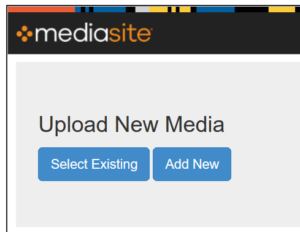 4. Select I want to upload a file from my computer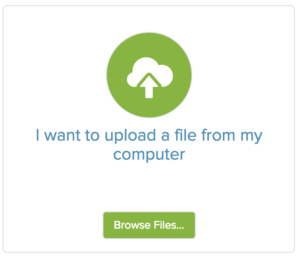 5. Choose the file you would like to upload and click Open
6. Give your video a title and optional description then click Create Presentation
7. Wait for the presentation to upload and complete processin
8. Click Embed Presentation in Editor

Once the video is embedded in the editor, you can continue to create the Moodle activity or resource and save the content to your course with the video.
Was this Information helpful?
Let us know if you found this lesson helpful. That's the only way we can improve.