Video Platform 8.1 (July 2021)
Change Channel Menu Bar Color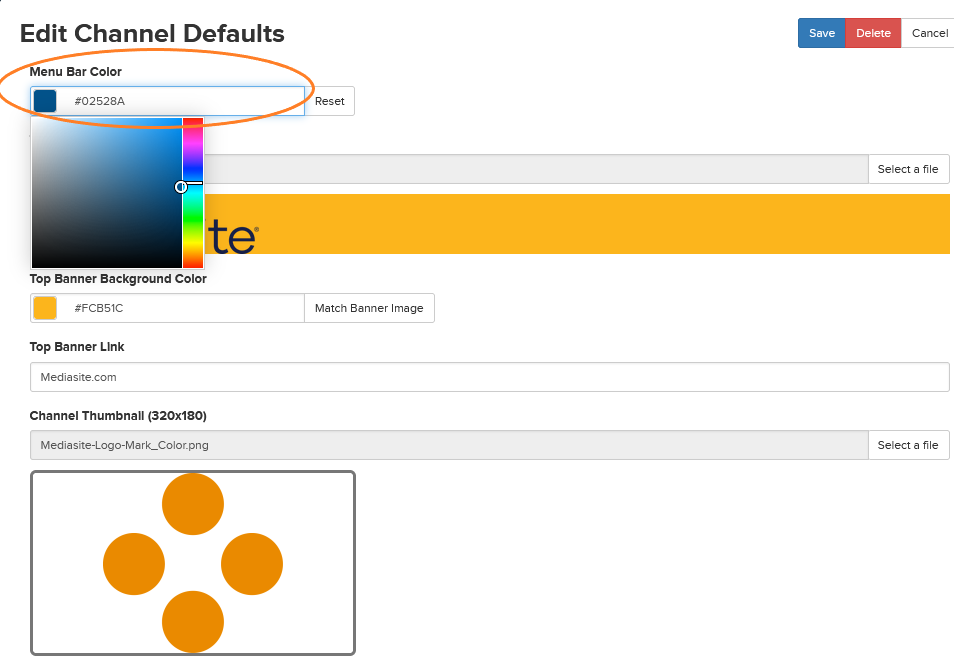 Mediasite version 8.1 introduces the ability to further customize your Channels by allowing the change of the channel menu bar color from within the channel creation/editing screens. This can be set as a site-wide Channel Default or on specific individual Channels.
Show or Hide Presentation Metadata in Showcase
Further improvements to the Showcase have added the ability to hide/show various presentation metadata that may not be relevant or desired by the user.  Now you can show or hide: 
Presentation Description

 

Presenters

 

Record Date

 

Video Duration

 

Number of Views

 

Presentation Tags

 

Presentation Links

 

Video Preview Button

 
Update Mosaic and My Mediasite Quality Level Encoding Settings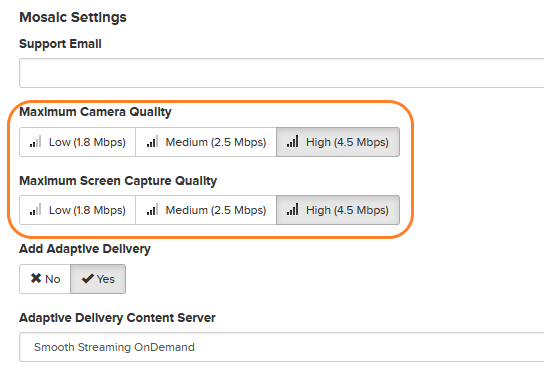 Updated the encoding settings used by Mosaic and My Mediasite uploads to be more efficient, the names have not been changed, but the bitrates have changed. 
Light and Dark Modes for Mediasite Monitor
Mediasite Monitor 8.1.7 is a major version update to complement the move to Mediasite 8 Recorder and Mediasite Video Platform 8. Monitor version 8.1.7 introduces a new 'Light Mode' has been added to monitor that matches a users' Windows settings, along with the addition of buttons to check and apply Recorder updates, and other various updates to make Monitor easier to use.
Amberscript Added as a Captioning Provider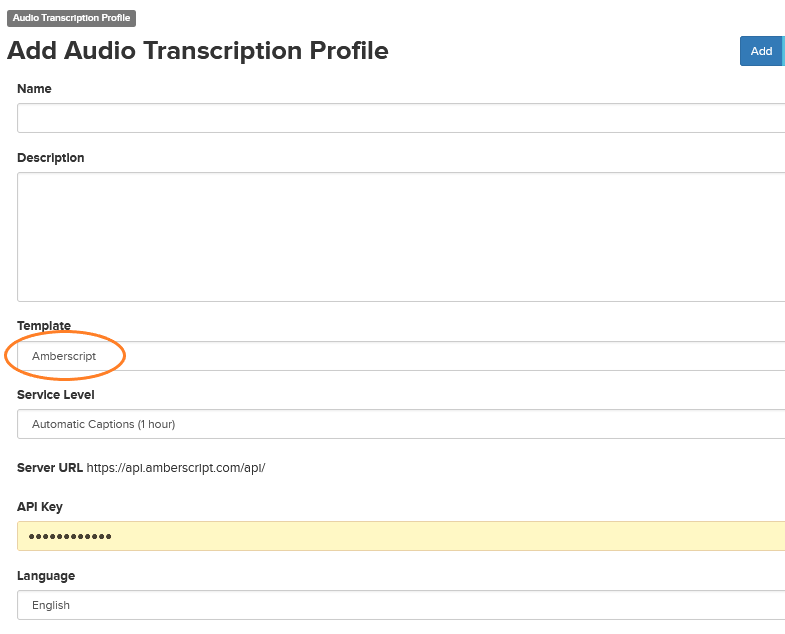 We have added a new integration with the captioning provider Amberscript. This has been added as a new Audio Transcription Template in the Management Portal. 
 If you leverage Amberscript for your captioning needs, we highly recommend you upgrade to this new integration. 
Quickly Preview Your Videos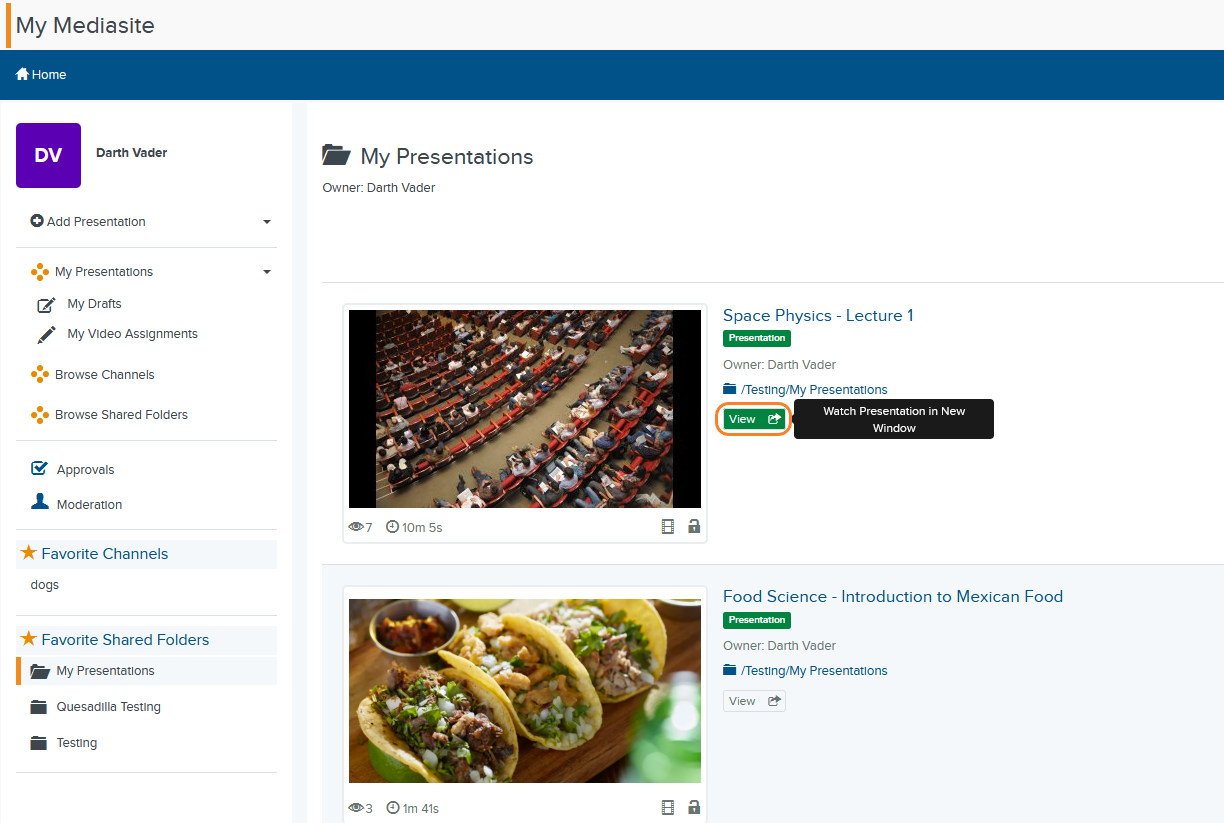 A new View button has been added right to the My Mediasite presentation grid to allow a user to launch the viewing of a presentation in a new tab without the need to open the presentation summary, making reviewing a presentation easier and saving time. 
Caption Editor: Manually Change Caption Start and End Times
Mediasite 8.1 has brought even further refinements to the functionality of the Caption Editor. Users edit captions now have the added ability to type in exact start and stop times for individual captions. This will aid in getting those caption display times just right.  
Share Presentation Start Time When Sending a Share Email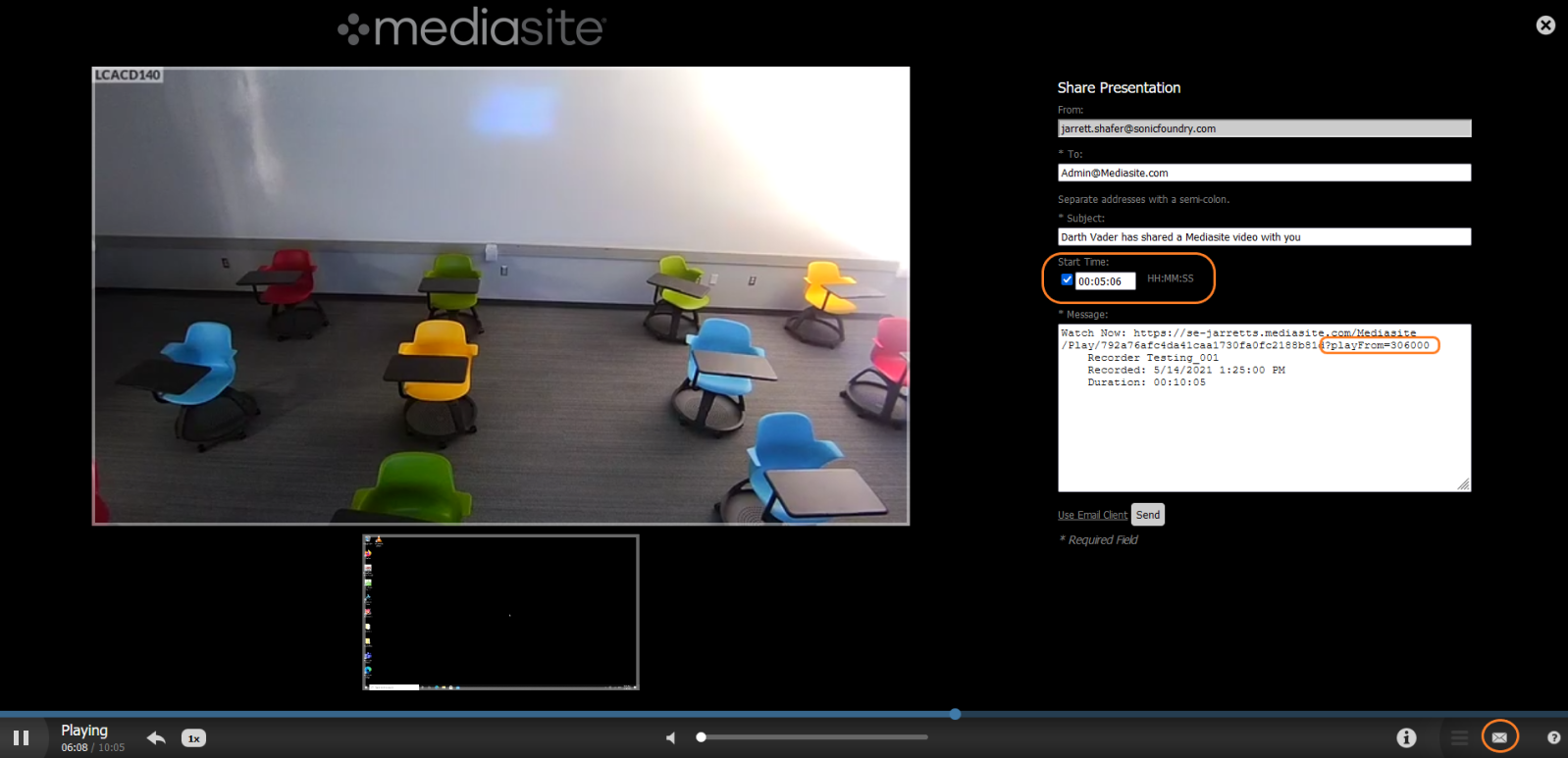 When sharing a presentation via email while viewing, you can now include the present time in the presentation as the start time in email link that gets shared. So now users can pinpoint an exact time they want to point out to their colleagues.  
Allow User to Cancel Upload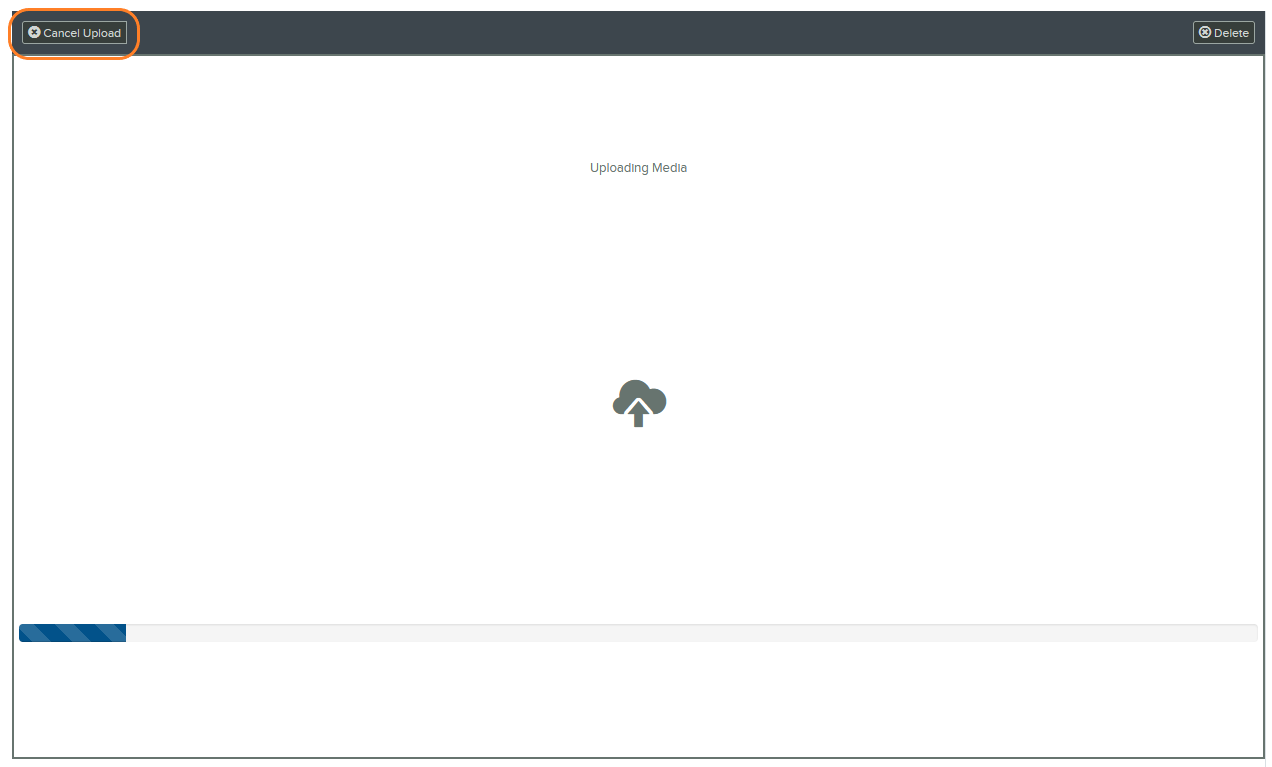 When uploading a video in My Mediasite or the Management Portal, users now have the ability to cancel the upload in progress to a presentation. No longer a need to wait for a full upload if the wrong video was chosen by accident or a user changes their mind.  
To support customers' preliminary assessments of Mediasite's accessibility features, Sonic Foundry provides Voluntary Product Accessibility Template for the Mediasite Video Platform. These VPAT documents have been updated  for the MVP 8.0 release. 
Was this Information helpful?
Let us know if you found this lesson helpful. That's the only way we can improve.