Course Content
Total learning:

21 lessons
Time:

2 hours
What is TLS

Configuring Mediasite to Run Over HTTPS

Enable TLS 1.2

Optional: Disable All Protocols Other Than TLS 1.2

Test the Changes
Binding Certificates to IIS
Once the Security Certificates on Mediasite Windows Server 2016 has been installed, you'll need to move on to binding the certificates to IIS on the Application and Media Server(s).
Assign and Bind the SSL certificate to your web site:
1. Go to Start > Administrative Tools > Internet Information Services (IIS) Manager.
2. In IIS Manager, in the Connections menu tree (left pane), locate and click the server name > Sites > click the site you want to use the SSL certificate to secure.
3. On the website home page, in the Actions menu, click the Bindings link under Edit Site.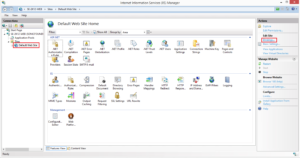 4. In the Site Bindings window choose Add and change type from HTTP to HTTPS.
5. In the drop-down list, select the IP address of the site or select All Unassigned.
6. Port should be 443.
7. In the drop-down list, select your SSL certificate.
8. Click OK.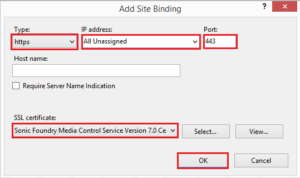 9. Your SSL certificate is now installed, and the website is configured to accept secure connections.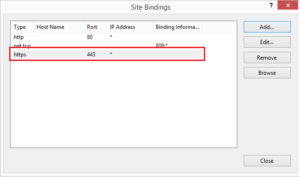 Was this Information helpful?
Let us know if you found this lesson helpful. That's the only way we can improve.