Course Content
Total learning:

17 lessons
Time:

90 minutes
Mediasite and Blackboard for Students

Discover how to search, play and interact with Mediasite videos embedded in your Blackboard LMS course.

Mediasite and Blackboard for Faculty, Instructors, and Professors

For faculty, instructors, and professors, Mediasite's integration with Blackboard make it easy to create, manage, and watch your course videos all from within the Blackboard LMS.
Creating a Quiz for Your Mediasite Video from within Blackboard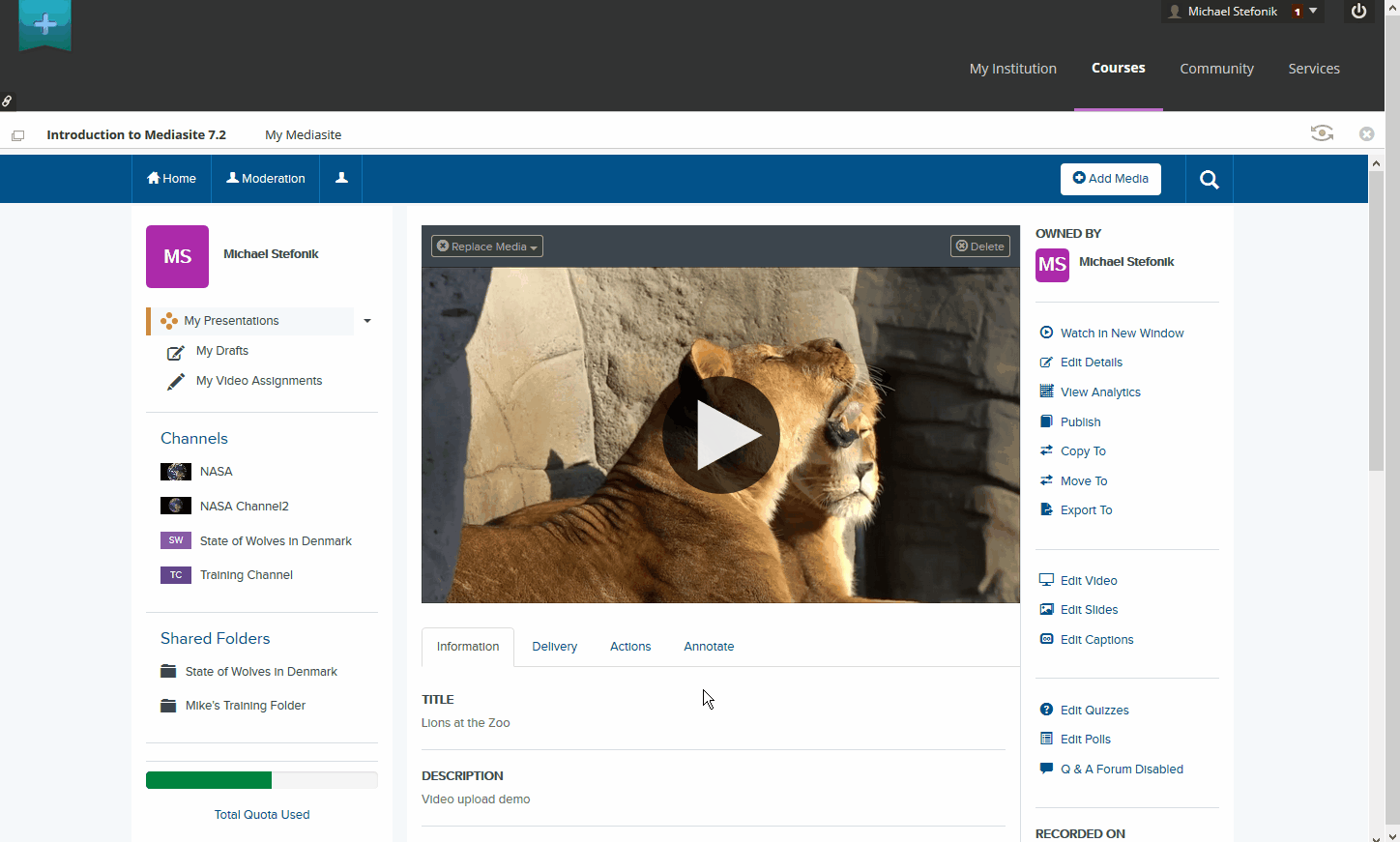 Adding a quiz to a presentation creates a check-in point with the viewers. There are multiple types of quizzes that can be set up in Mediasite. Depending on the need to check for understanding or simply create an open study guide determines what options are selected.
To learn more about how quizzes are created and managed within Mediasite, view this lesson.
Was this Information helpful?
Let us know if you found this lesson helpful. That's the only way we can improve.