Course Content
Total learning:

19 lessons
Time:

90 minutes
Mediasite and Canvas for Students

Discover how to search, play and interact with Mediasite videos embedded into your Canvas LMS.

Mediasite and Canvas for Faculty, Instructors and Professors

Discover how to create and manage Mediasite videos within your Canvas LMS.
Use and Enable Comments for Mediasite Presentations within Canvas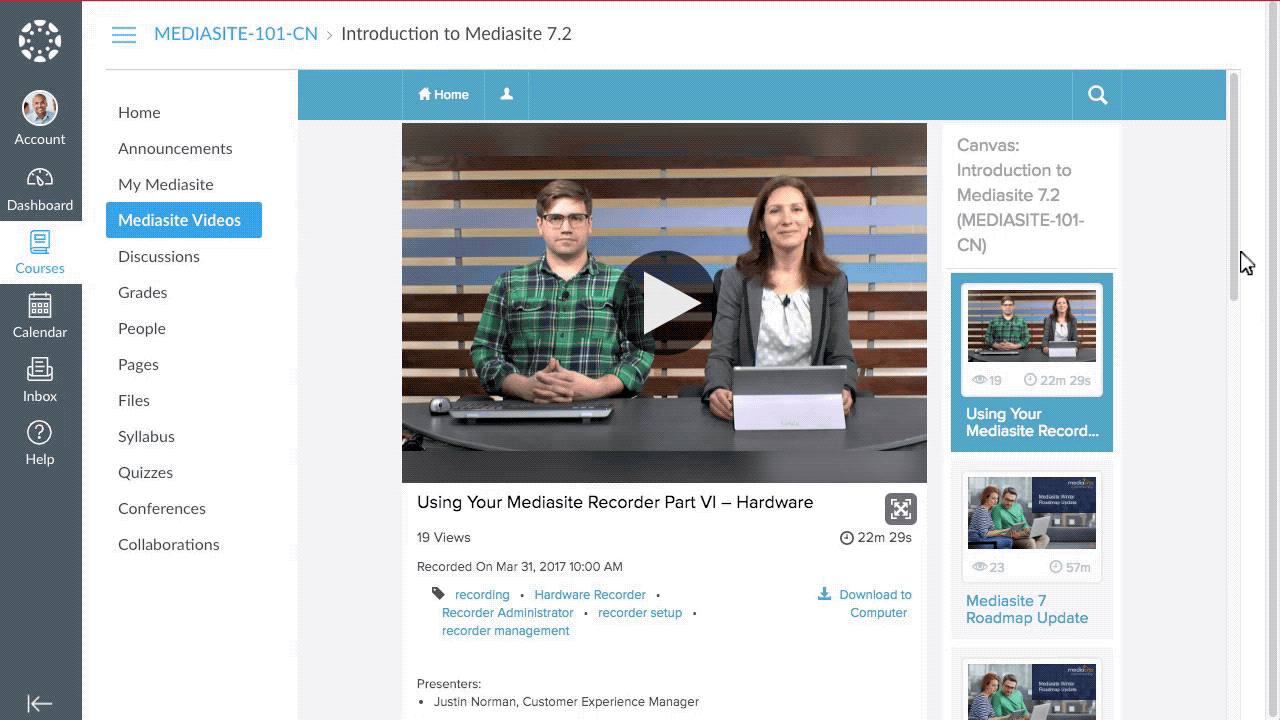 Comments are the basic level of conversation that everyone is used to seeing on a video. They are displayed below the presentation as a feed and allow your students to make remarks, additions, and contributions to the video. Using comments is a basic level of engagement that can enhance a presentation by allowing users to communicate with each other and the presenter.
Was this Information helpful?
Let us know if you found this lesson helpful. That's the only way we can improve.