Managing Recorded Presentations
Managing Recorded Presentations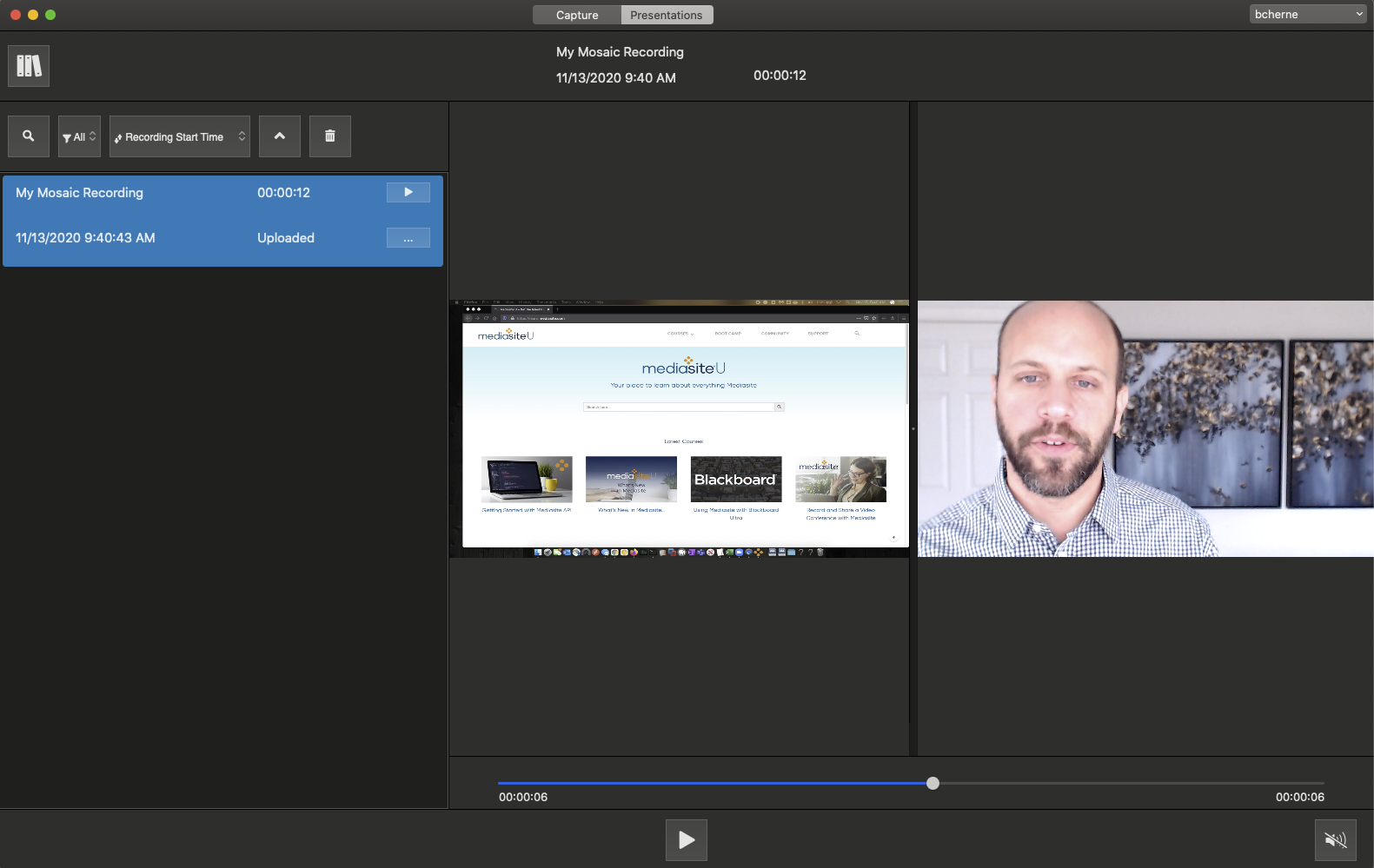 There are several capabilities built in to Mediasite Mosaic that allow for some very basic presentation management. 
Delete: This will delete the local copy of the presentation from your hard drive. If it has already been uploaded to My Mediasite the uploaded version will remain 
Upload: This will upload the presentation to My Mediasite. 
Rename: Allows you to rename the local copy of the Presentation. 
Show in Finder: This will open the local copy of the recording in Finder. 
Show in My Mediasite: This will open the presentation in My Mediasite for further video management. This option will only be available once a presentation has been uploaded. 
Was this Information helpful?
Let us know if you found this lesson helpful. That's the only way we can improve.