Mediasite Mosaic for Windows 2 (August 2021)
Default Audio Device Detection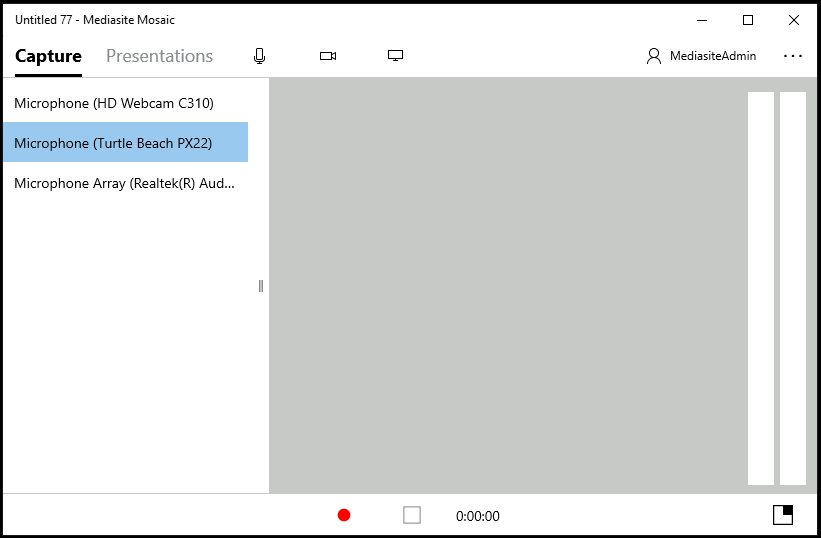 Mediasite Mosaic for Windows now automatically detects your default audio source when launched.  This streamlines the user experience by removing the need to first select the microphone prior to recording.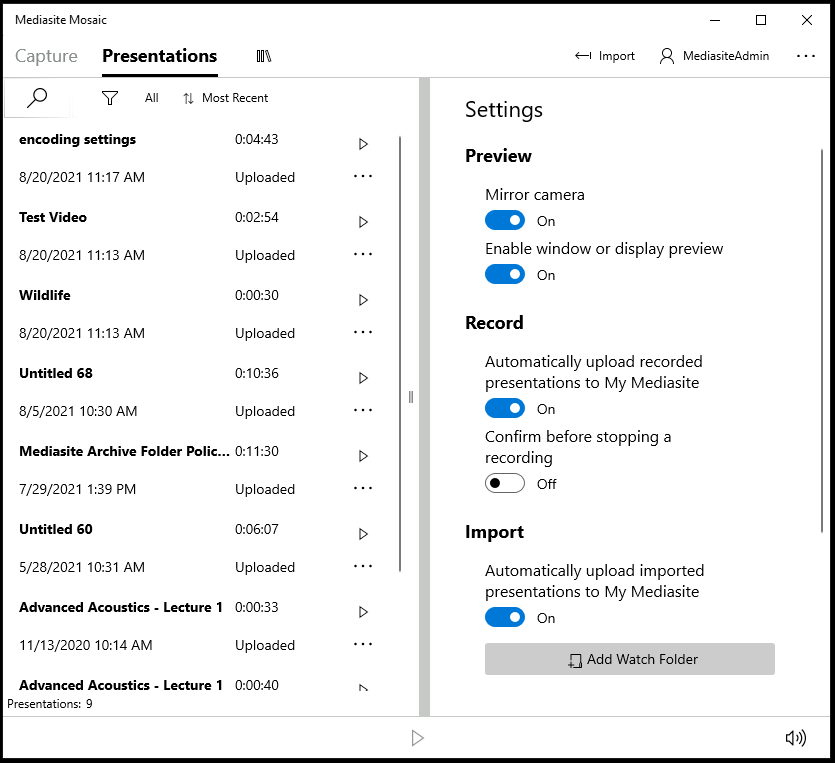 Mediasite Mosaic for Windows now automatically uploads while recording.  This equates to much faster publishing once the recording is complete.
Automatic Watch Folder

Uploads
Mediasite Mosaic for Windows will automatically upload content added to watch folders.  There is no longer a need to manually refresh the watch folders every time you add a new video file to these locations.
Speed Improvements for Older Windows Computers
We have reduced the system requirements needed to run Mediasite Mosaic for Windows.  Users with lower powered computers can now enjoy the benefits of personal capture with Mosaic.
Additional Deployment Options
There are more ways to distribute Mosaic to your users.  In addition to installing Mosaic from the Windows Store, we now offer an MSIX bundle that administrators can push out to their institution's machines.  Please see the following KBA4117 for more information about Mediasite Mosaic deployment options. 
Was this Information helpful?
Let us know if you found this lesson helpful. That's the only way we can improve.