Mediasite Mosaic for Mac 2.1 (October 2021)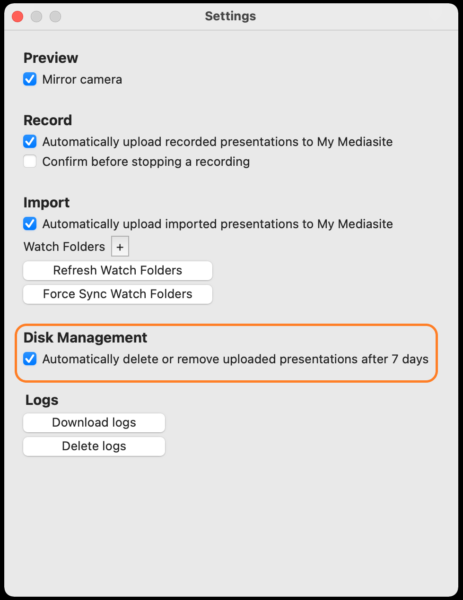 Mediasite Mosaic 2.1 for Mac has added a Disk Management setting that can automatically remove uploaded presentations after 7 days. Enabling this option can help keep your local hard drive tidy by automatically removing Mosaic recordings that have been already published to your MyMediasite. This setting will only affect Mosaic recordings made after the 2.1 update.
Mosaic Registration Optimization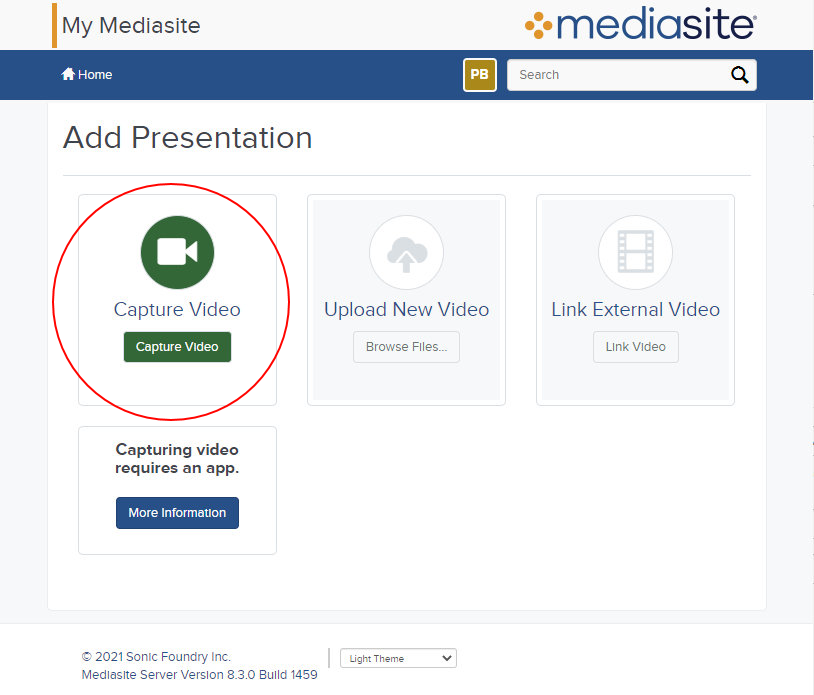 With Mediasite Video Platform 8.3 and Mosaic 2.1, you can now automatically register your Mosaic instance anytime you launch the Capture Video link from MyMediasite. This will streamline onboarding for new users, but it will also be useful in cases where multiple users are sharing the same computer and need to switch the registered user often. Now they no longer need to go through a separate step to register Mosaic, and can simply start creating the video in MyMediasite.
Was this Information helpful?
Let us know if you found this lesson helpful. That's the only way we can improve.