Mediasite Mosaic for Windows 2.2 (November 2021)
Default Video Device Detection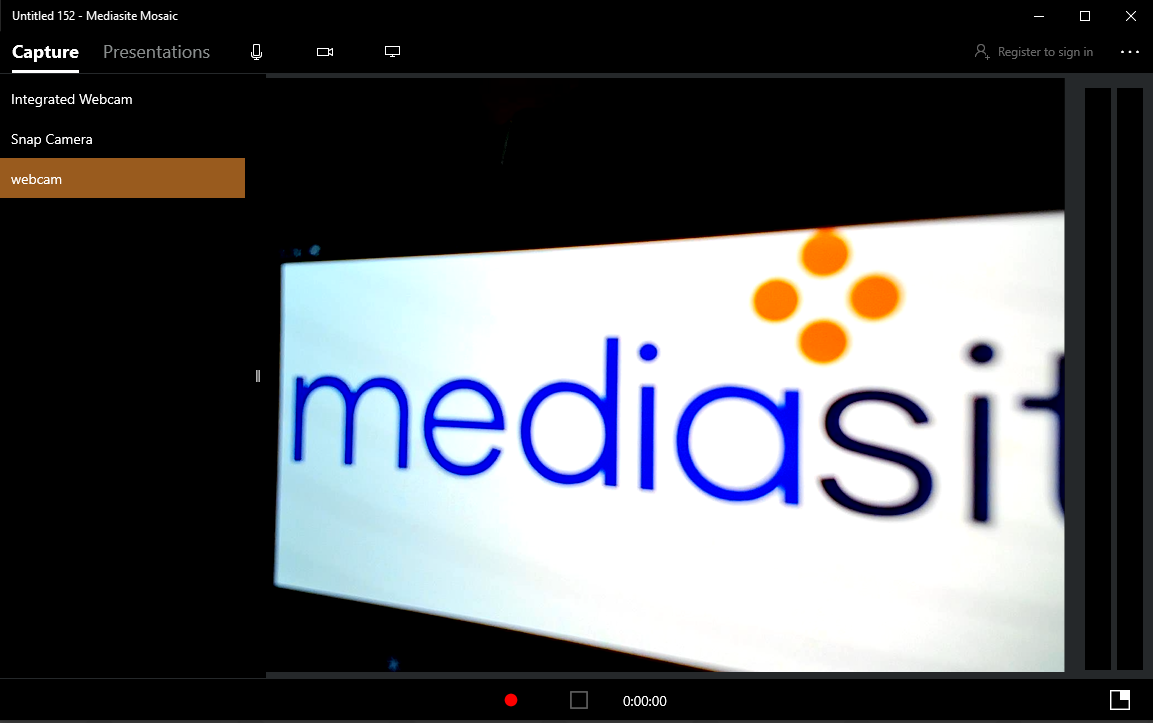 Mediasite Mosaic for Windows now automatically selects the first camera device, if available and no device has already been selected, when launched.  This streamlines the user experience by removing the need to first select the camera prior to recording.
Mosaic Recording Scheduling  (Limited Release)
With Mediasite Video Platform 8.5 and Mosaic for Windows v2.2, you can now schedule Mosaic recordings. Use Management Portal to create schedules for users recording presentations on their desktop using Mosaic. The schedule and the presentations created with it will be associated with the user profile and will be visible to the user when they log into Mosaic. Like recording with a hardware Recorder, using a schedule automates the presentation creation process for Mosaic users using pre-defined presentation properties. Once the recording is complete, the user can upload their presentation to My Mediasite manually or automatically.
1.) Schedule Your Recording
Quickly schedule a recording and assign it to a Mosaic User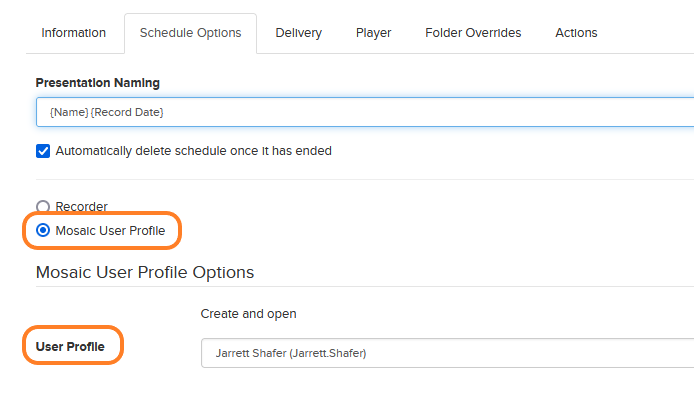 2.) Record Using Mosaic
At the scheduled time, Mosaic will prompt the user to begin your recording.
Was this Information helpful?
Let us know if you found this lesson helpful. That's the only way we can improve.