Course Content
Total learning:

9 lessons
Mediasite Video Platform

Mediasite Mosaic

Mediasite Capture
Recorder 7.3.3 Update 1
RTMPS Support
One feature of Mediasite that opens a lot of possibility for the use of public facing video is the ability to live stream Mediasite presentations through an external platform like Facebook or YouTube. To keep this functionality in place Mediasite can now support RTMPS streams. This will allow you to continue to stream your Mediasite presentations through popular public facing platforms.
To enable streaming on your recorder
Navigate to Settings > Streaming on your recorder interface
Select Enable Streaming
Enter the Stream URL, usually included in the streaming service documentation (i.e. rtmp://a.rtmp.streamingservice.com/live)
Enter the Stream Key associated with your streaming service account
Click Update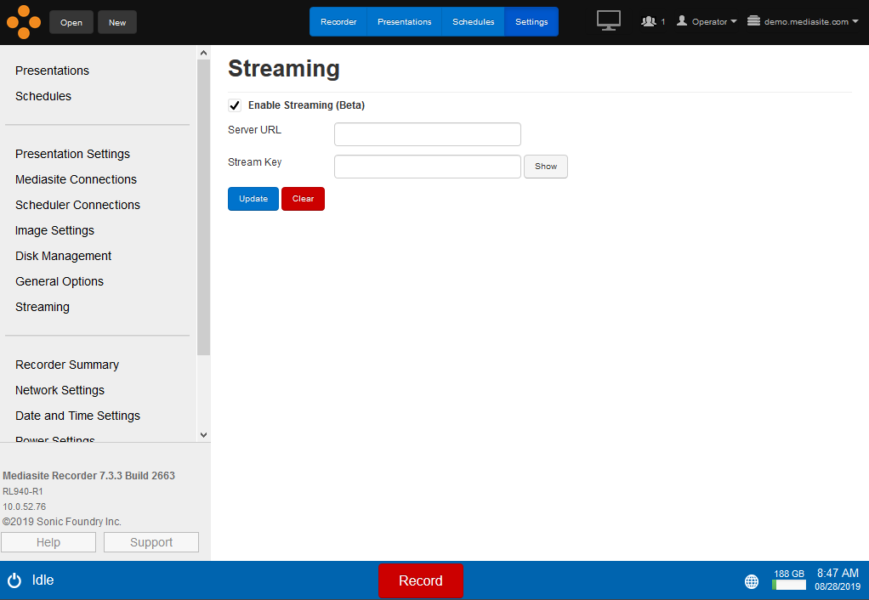 Support Mediasite Monitor
Mediasite Monitor is the tool that has been released to remotely manage and view a recorder output in real time. While this platform is currently in Beta a full release is planned for the near future. As part of Recorder 7.3.3 Update 1, Mediasite Monitor is better supported within the recorder platform. You can expect to see an update with more information on Monitor 2.0 and the General release in this space. Some expected updates to Monitor 2.0 include.
Enhancements to the use of recorder groups
Support of Notifications through Windows 10
Input selection and routing
Presentation Management giving the ability to create, open, play, and publish.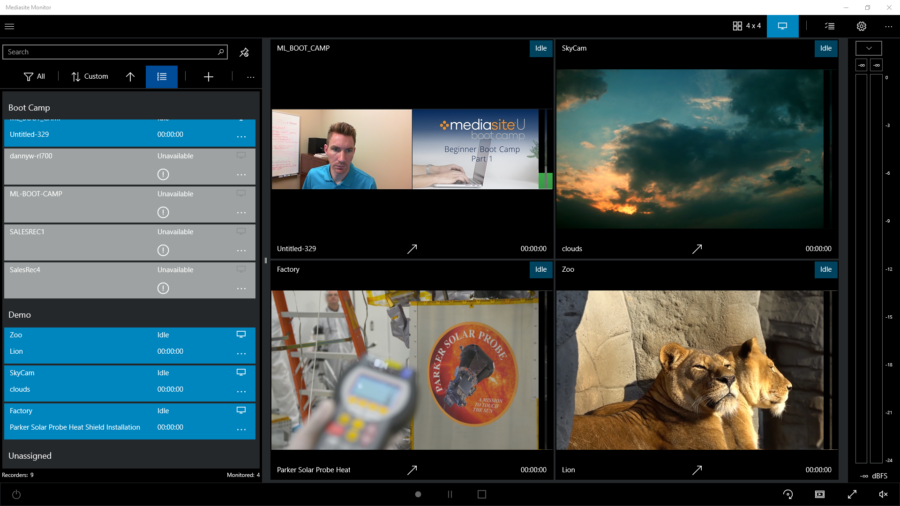 Bug Fixes
The majority of the features, updates and improvements that are included with Recorder 7.3.3 Update 1 consists of minor fixes that will keep your record running at its optimal performance. Most of the fixes concern limited situations with specific settings. The one that is the most noticeable is regarding the recorder preview. When connecting an IP Camera as a video input you will likely notice and improved video preview. Additionally, when using a file source as an input, the preview will display in 16:9 aspect ratio.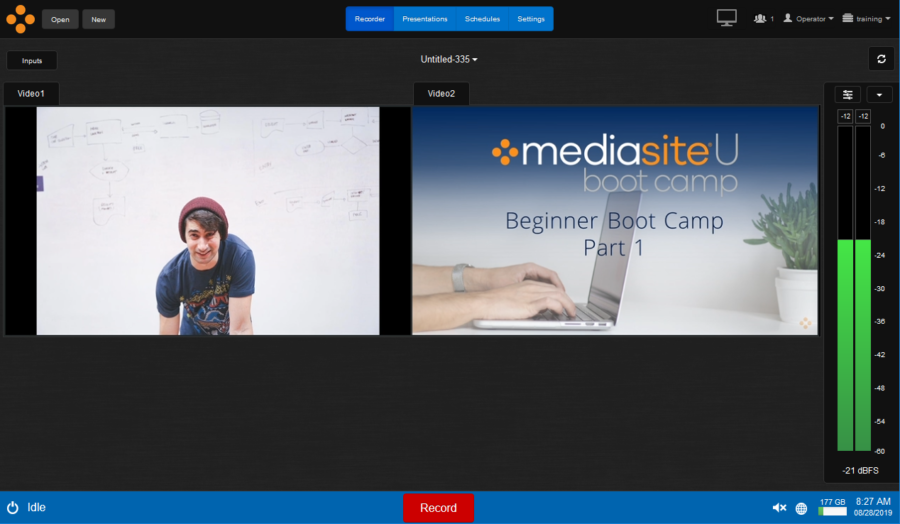 Was this Information helpful?
Let us know if you found this lesson helpful. That's the only way we can improve.