Video Platform 8.0 (June 2021)
Light, Dark and High Contrast Themes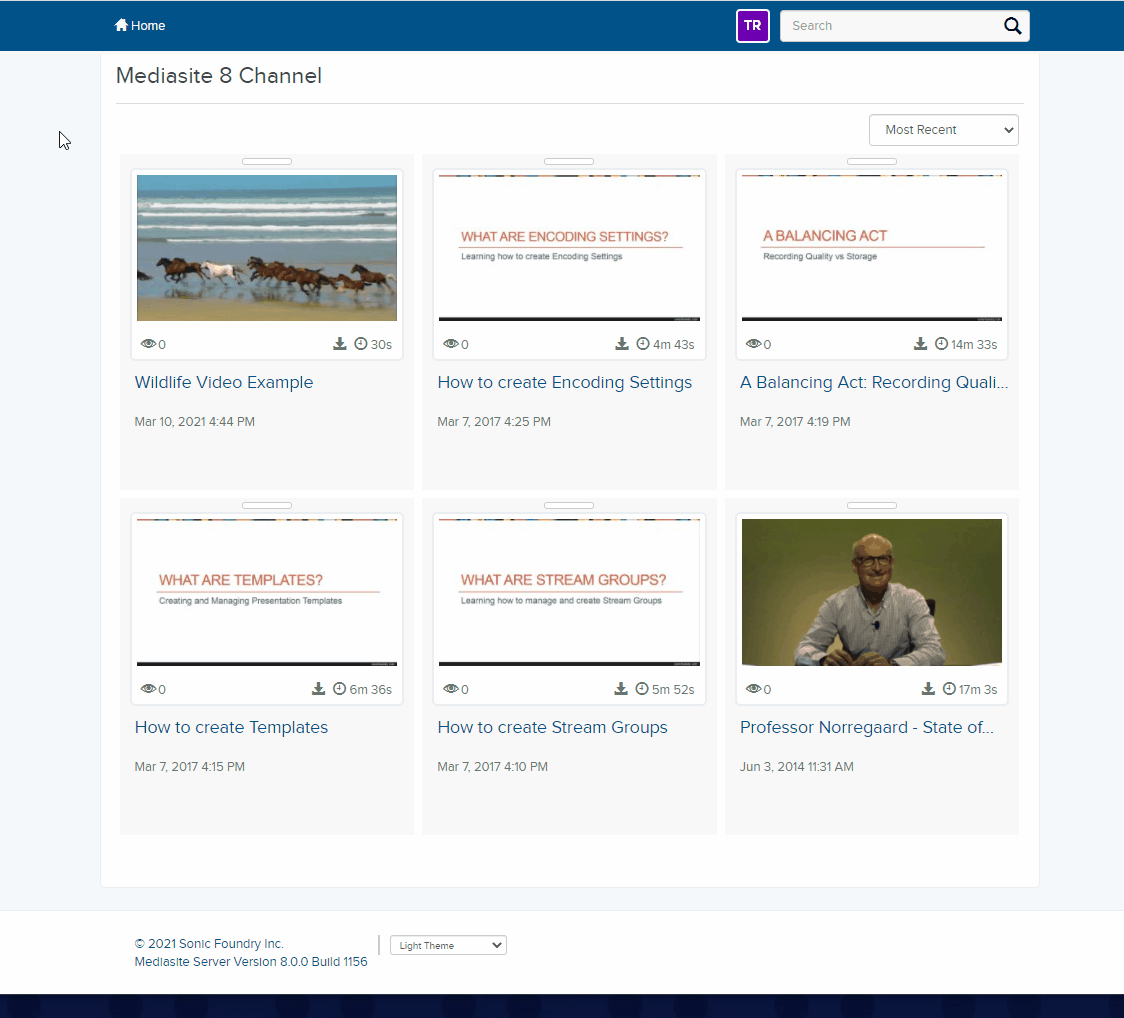 Mediasite version 8 introduces user selectable themes that allows you to choose between Light, Dark, and High Contrast to coordinate with your preferred browser settings.

Showcase has also undergone a redesign to simplify customization and bring consistency to the user experience.  By implementing a responsive design, there is no longer a need to customize separate themes for desktop and mobile devices.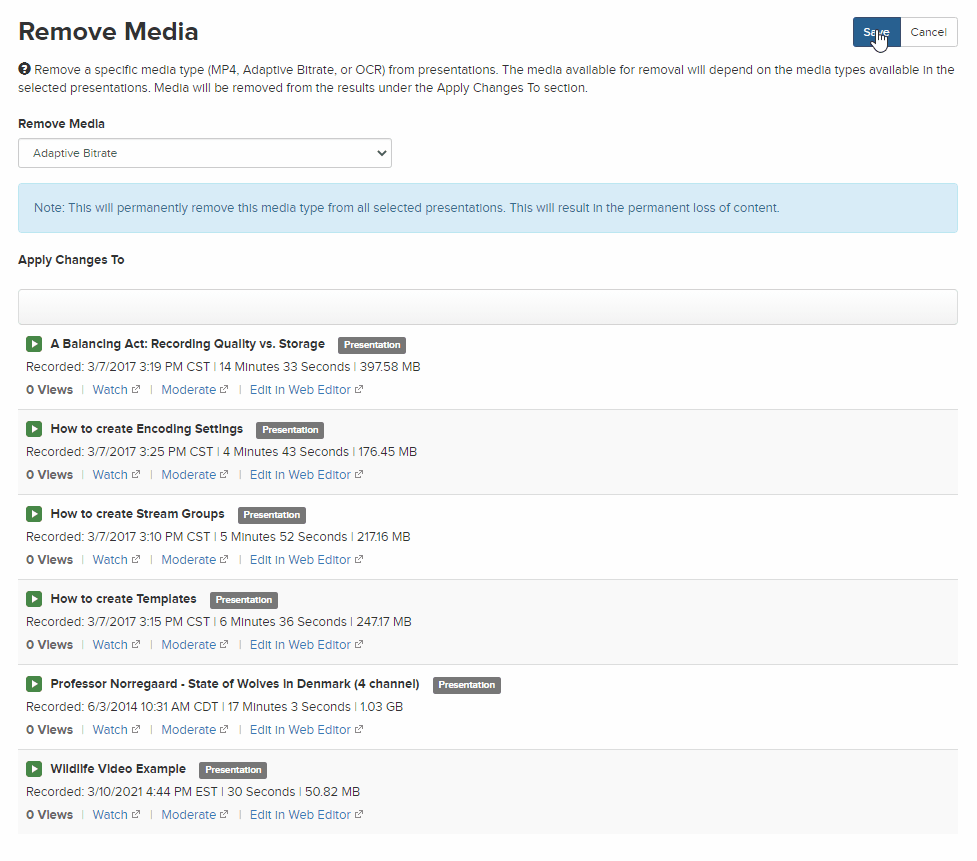 It is now quicker and easier to modify large amounts of content in Mediasite.  When adding or removing media types, Mediasite version 8 will display the progress in real time and alert you of any issues during the process.
Bulk content management is now available from search results as well.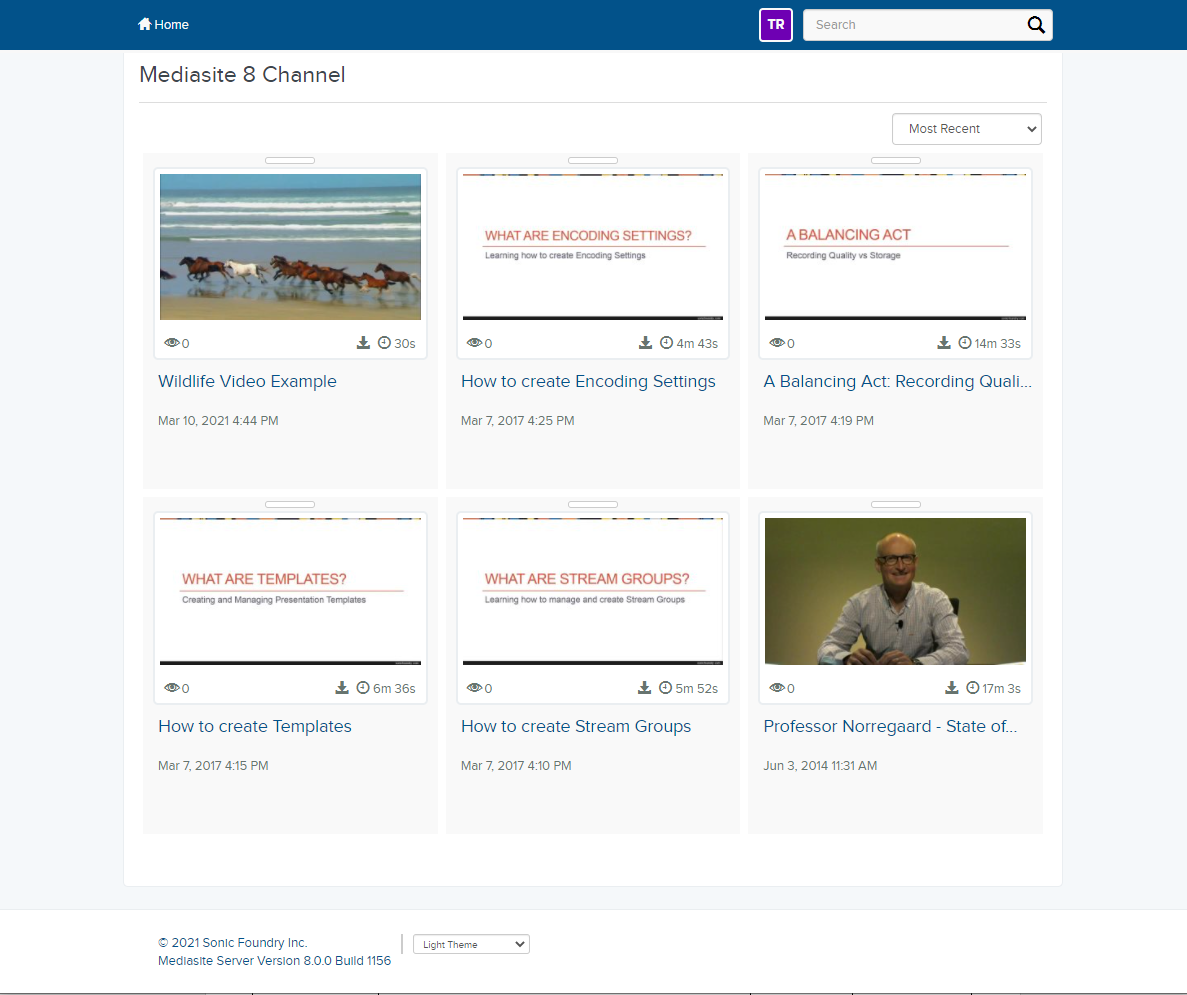 Catalogs are now fully depreciated in Mediasite version 8, which unifies collection creation into Channels.  Migrating to Channels offers users more options for interactivity and engagement with a modern interface.  All existing Catalogs will be converted to Channels.  Mediasite will automatically redirect links to these converted Catalogs to their respective new Channels.
Store Videos More Efficiently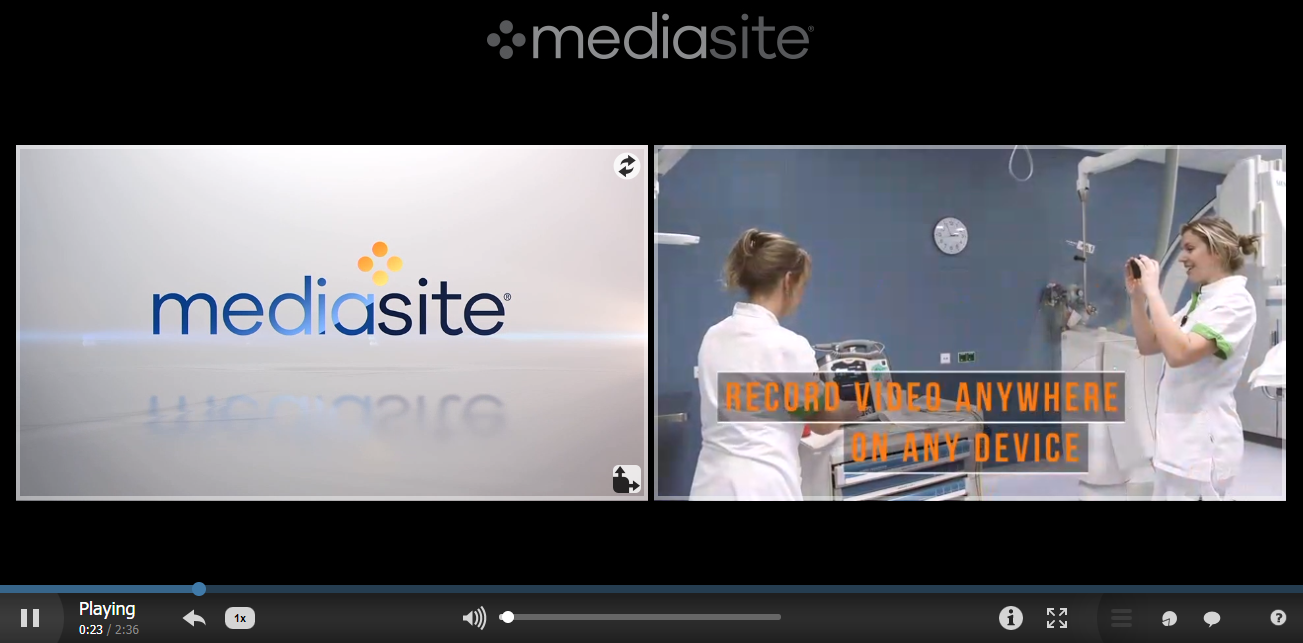 A lot has changed under the hood to help store content more efficiently.  Utilizing advanced bitrate control, we now offer new 720p and 1080p encoding settings with lower bitrates.  These encoding settings allow you to choose a resolution and a target bitrate.  Mediasite will then encode the video with the optimal bitrate based on the video content.  This all translates to both file size and bandwidth savings!
Video uploads and Mosaic recordings will automatically take advantage of these new encoding settings.
Improved Reliability of Media Capture and Delivery
Mediasite Deliver is the service that is used to deliver video to your users around the globe. Mediasite version 8 is the most scalable version to date with performance improvements for both live and on-demand playback.
This combined with the new and improved encoding settings will allow you to scale Mediasite to meet the increasing demands of your organization.
Was this Information helpful?
Let us know if you found this lesson helpful. That's the only way we can improve.