Course Content
Total learning:

21 lessons
Time:

75 minutes
Setting Up Your Recorder

Recorder Models

Configure and Licence
Content Source Options
DVI
The DVI port is where you will most often connect a content source like a laptop, podium PC or splitter. DVI is defined s Digital Video Interface. It is another method for transmitting video digitally from a video source to a video display. Most often it is seen and used when connecting a computer to a monitor. With your recorder there are several adapters to convert HDMI, RGB (VGA), and YPbPr (Component) to DVI which give you several options to connect a video or content source.
HDMI-DVI Adapter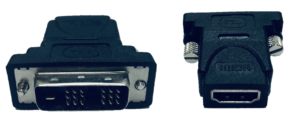 RGB (VGA) – DVI Adapter
YPbPr (Component) – DVI Adapter
HDMI
HDMI stands for High-Definition Multimedia Interface and is a digital connection type that transmits video and audio from a connected source. In a consumer context it is often a Blu-ray player or cable box connected to an HDTV. For the use of a Mediasite recorder, you can connect a video source like a camera, computer monitor or video mixer using HDMI.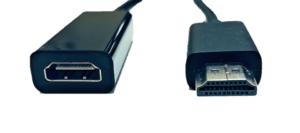 USB
A content source can only be connected to the recorder via USB when paired with a USB-HDMI adapter. This adapter is included with the RL Mini however they can also be purchased for other recorder models.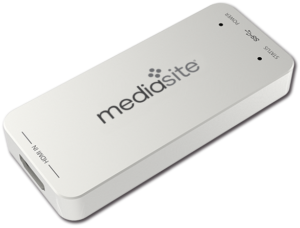 Was this Information helpful?
Let us know if you found this lesson helpful. That's the only way we can improve.