Course Content
Total learning:

21 lessons
Time:

75 minutes
Setting Up Your Recorder

Recorder Models

Configure and Licence
License your Recorder
With your recorder connected to Mediasite, the next step is to license your product. This is a key step in the process as you will not be able to capture content with acquiring a license for your recorder. You can license your recorder online with a few clicks shown in the steps below or offline by following the prompts on the recorder interface.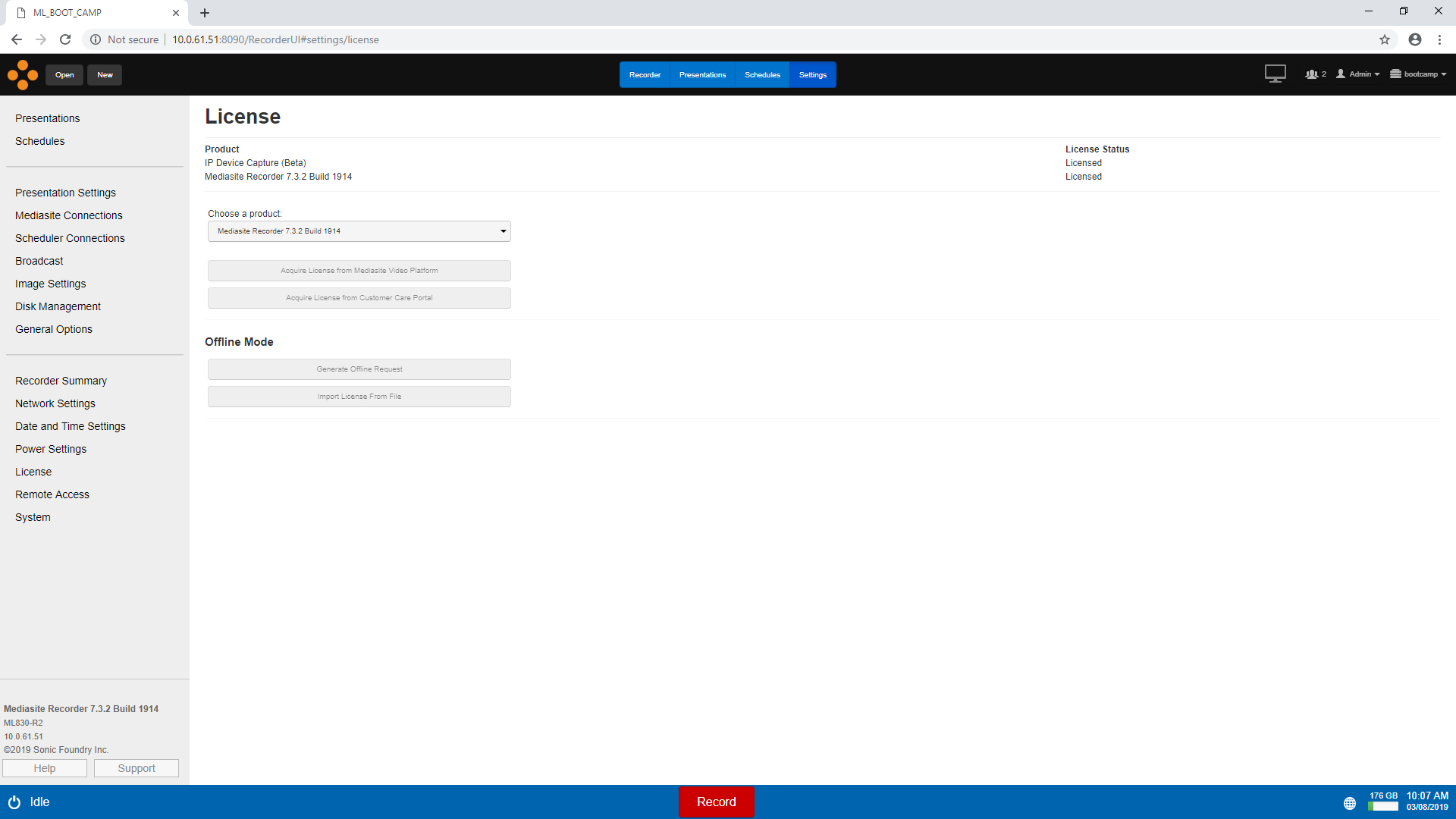 7. Go to Settings > License > Acquire License from Mediasite Video Platform to license the recorder. You will need to restart the recorder when prompted.
Once a license has been acquired for your recorder you will need to restart. To do so select the power icon in the lower left corner and choose Restart.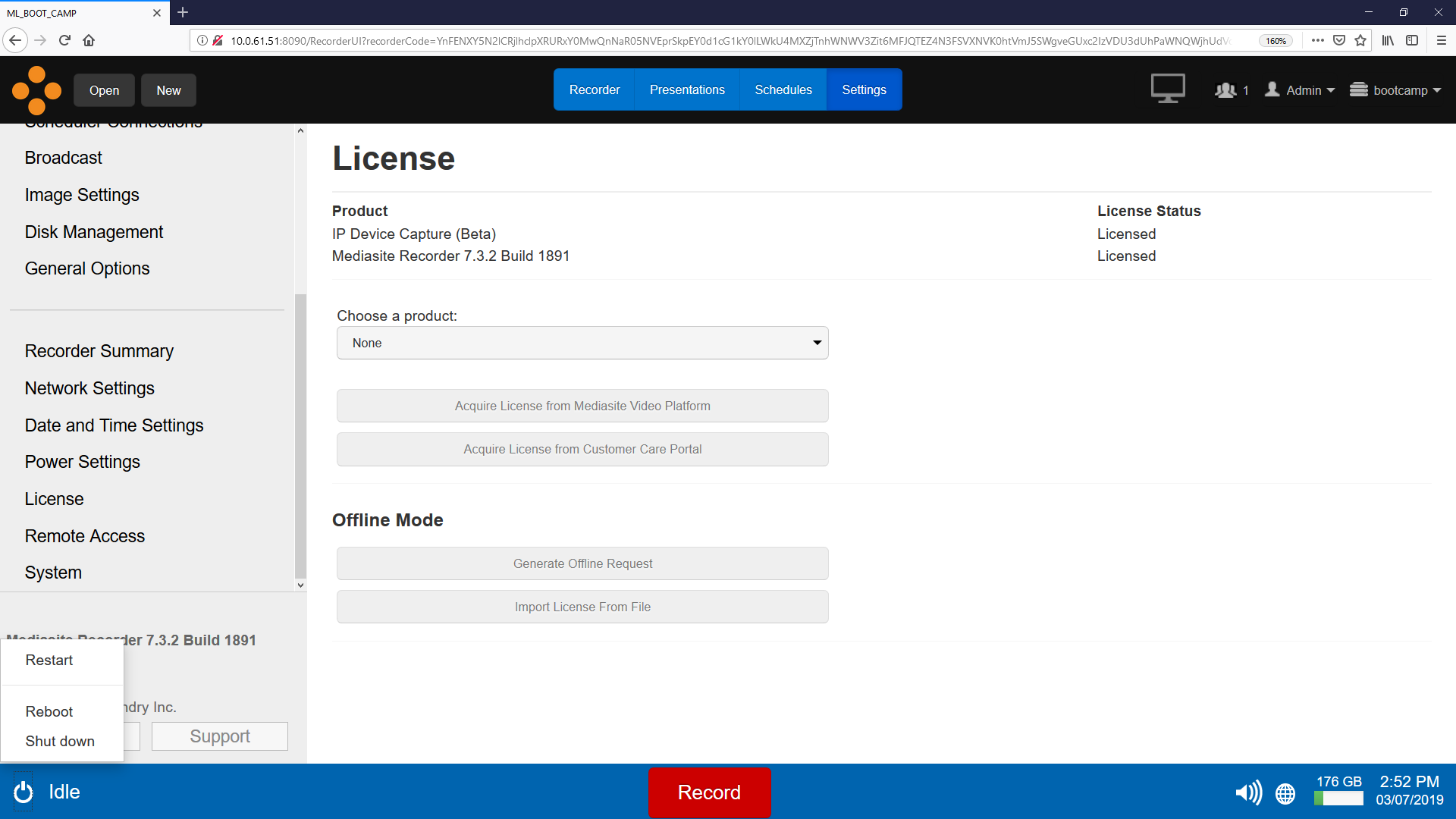 Was this Information helpful?
Let us know if you found this lesson helpful. That's the only way we can improve.